15th CEQIP workshop, June 13-16 2018, Smolenice, Slovakia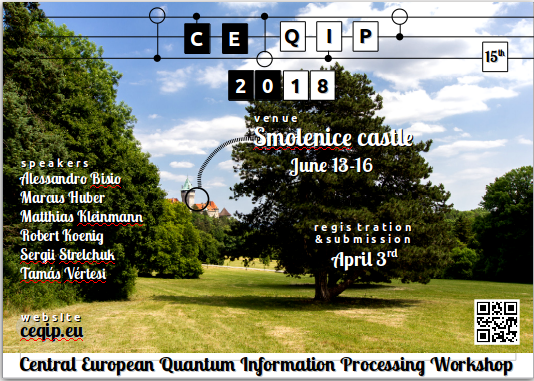 NEWS
24/04/2018: REGISTRATION CLOSED (the limit is reached)
21/04/2018: SELECTION PROCESS FINALIZED Ξ open Ξ
20/04/2018: PAYMENT DETAILS AVAILABLE Ξ open Ξ
05/04/2018 TALK SUBMISSION CLOSED (thanks for submissions)

CEQIP workshops are traditionally focused on current challenges and paradigms of mathematical and computational aspects of emerging quantum technologies. One of its strengths is the traditionally strong social program creating very friendly and creative atmosphere. Except of a traditional wine tasting and a cipher game we plan to visit surrounding natural beauties.


INVITED SPEAKERS:
Alessandro Bisio (Pavia)
Marcus Huber (Vienna)
Matthias Kleinmann (Siegen)
Robert Koenig (Munich)
Sergii Strelchuk (Cambridge)
Tamás Vértesi (Debrecen)
.... (wait for invitation email :-) )

Contributed Talks Selection Committee:
Daniel Reitzner (chair), Mario Ziman, Sergii Strelchuk, Alessandro Bisio, Marcus Huber, Matthias Kleinmann, Felix Leditzky, Jed Kaniewski, Janos Asboth

CONFERENCE FEE
350€ double room
440€ single room
300€ accompanying person

Fees includes all local expenses: conference bus, accommodation, all meals and social program activities.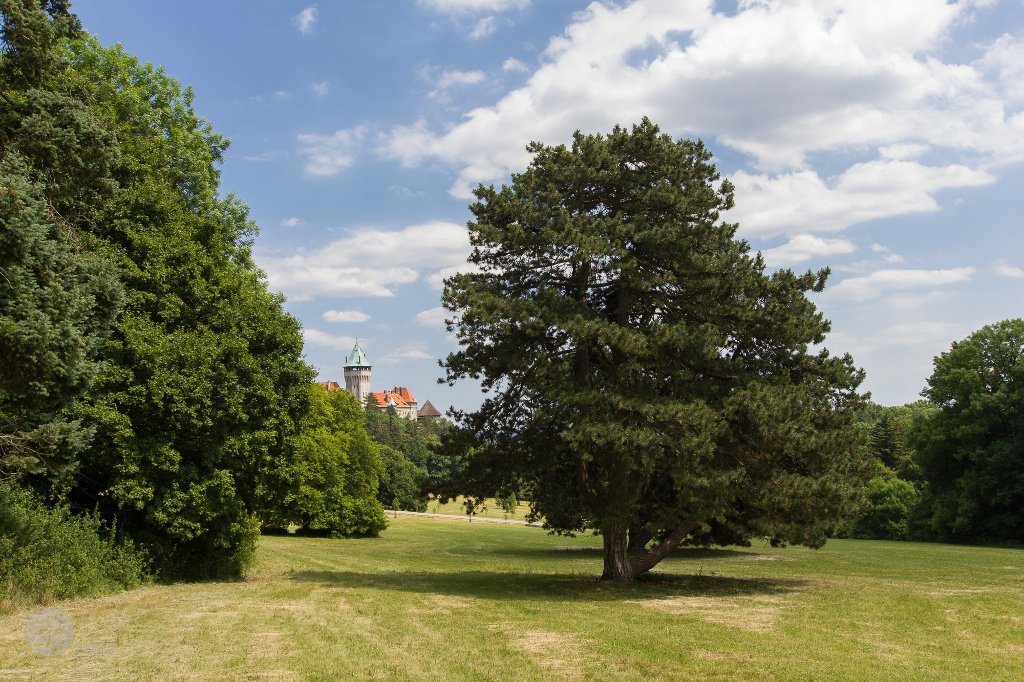 IMPORTANT DATES:
registration and submission open: 27.2.2018
abstract submission deadline: 3.4.2018
abstract acceptance notification: at latest 20.4.2018
registration deadline: 24.4.2018
payment deadline: 3.5.2018

The workshop is organized by Research Center for Quantum Information, Institute of Physics, Slovak Academy of Sciences (Bratislava) and Quantum Laboratory, Faculty of Informatics, Masaryk University (Brno).

ORGs:
Jan Bouda, Daniel Reitzner, Tomáš Rybár, Michal Sedlák, Angelika Winczerová, Martina Zemanová, Mário Ziman,
© ceqip.eu